#More than Nature#
WEAR THIS BEAUTIFUL RING INSPIRED BY NATURE
Our "Dandelion & Seeds" ring:  The dandelion  is a symbol of our childhood , it stands for a simple and sincere wish for happiness . This cheerful little flower has the peculiarity of growing anywhere and can bloom in difficult conditions.  
Concentrate on this flower and wish yourself inwardly: "Happiness and joy, sunshine and sweetness, may my wish come true".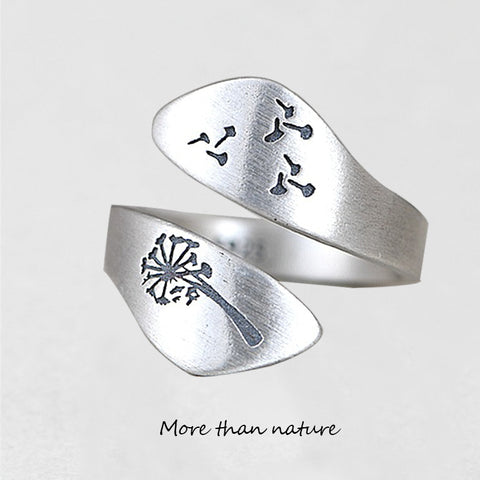 Our "Forest & Mountain" ring: The mountain is a symbol of immensity, a refuge for mind and body. This landscape represents the deep calm of the mind in order to gain height, to be able to better appreciate every moment .
Focus on this feeling of freedom and think inside: "I take a deep breath, I am calm, here and now".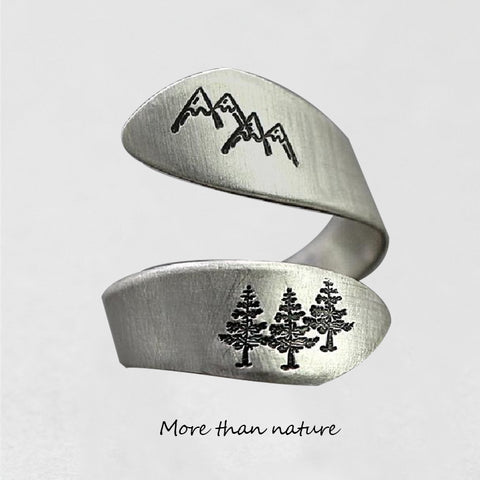 Our'' Trees & Leaves'' ring: The symbol of rootedness, peace and serenity. In the Celtic culture it represents the connection between earth and sky, the Celts associated trees with their ancestors, eternal and protective.
Focus on this timeless symbol and think inside: "I am here and now, I value my life force".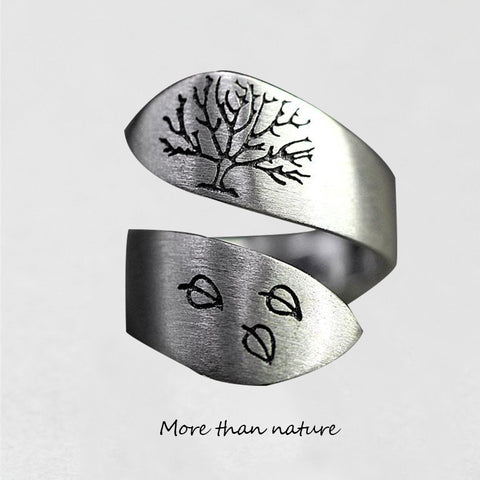 Our "Cat & Footprints" ring:  Designed with passion and made by hand, our cat pieces symbolize the wearer's passion for cats and have delighted thousands of cat lovers across the globe. we believe that no matter the distances that separate us, we are all united by the love for our cats. This love goes into every cat jewel we make.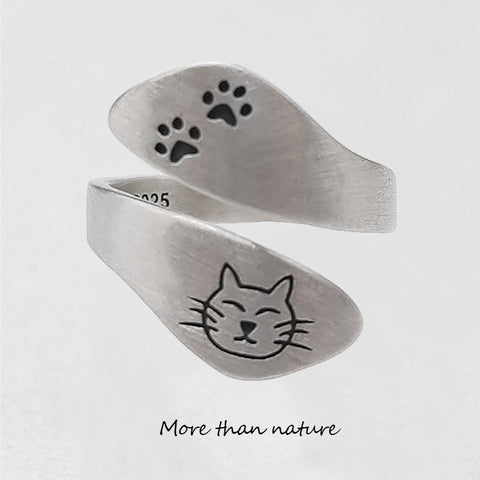 -MATERIAL & PRODUCTION-
Size: Adjustable (US 5.5-9)
Package: 1 x Nature Ring
Material: Metal Plating | S925 Silver Sterling
Weight: 7g

Our jewelries will ensure a very long lasting brilliant finish that is nic free, lead free and hypoallergenic.
-About Viennais-
Viennais was dedicated in making the unique and inspiring jewelry in the last years and it is relentless in efforts of becoming an iconic brand. We have rich experience in making the creative jewelry for our customers and we believe we can do more in the future to lead the fashion trend. In Viennais, every one deserves their own piece of jewelry for daily wearing, shining throughout their life.

-SHIPPING, RETURNS & SERVICE-
Free Delivery for all products. Processing Time : 1-5 Working Days. Estimated Arrival : 7-20 Working Days.We have a 30-day return policy. For more details see Shipping & Returns. Any questions or helps, pls email service@viennais.com or message us.